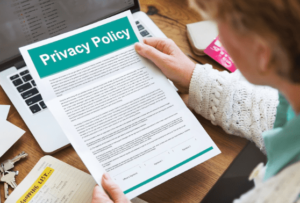 Mrtechmagazine.com is a site that brings instructive content to its affectionate readers. You can find content related to Business, technology, digital marketing, and lifestyle.
Privacy gets number 1 importance in every profession so does this field. How we gather, use and share data is considered a part of our website's privacy policy. Privacy policies are applied to our visitors as well as to activities that happened on our site.
Consent:
When you come to our site and use our services then you are giving us consent and accepting the terms and conditions posted by us.
Data collection:
The data we collect from you have some purpose. When you contact us directly some of the information gets shared with us. And if any of you want to register yourself on our website then some basic information from your side is required. This may include your name, address, and contact number. The third parties that support us may get more information from you.
Use of information:
The data that gets collected from you is used with much care for the following purposes.
–         This is helpful in keeping you updated about all the latest content posted on our site by sending you mails.
–         This can make our services easily available to you.
–         This will help you to detect any deceitful activities.
–         This will help us to improve the quality of content that you want to see improved.
–         This will help you to provide ads of your interest.
Cookies:
Cookies have multi-functions: it keeps a record of visitors' past activities and as well as provide you with future content.
Third-party ads:
All websites have some connection with third parties so does our site. Third parties have nothing to do with our privacy policy. So whenever you get connected with third-party ads stay careful in sharing your data because they have different policies than us. You can turn off the cookies option from your browser if you want to save your data.
Contact Us: 
If you have any queries. Feel free to contact us any time at amclicksteam@gmail.com.