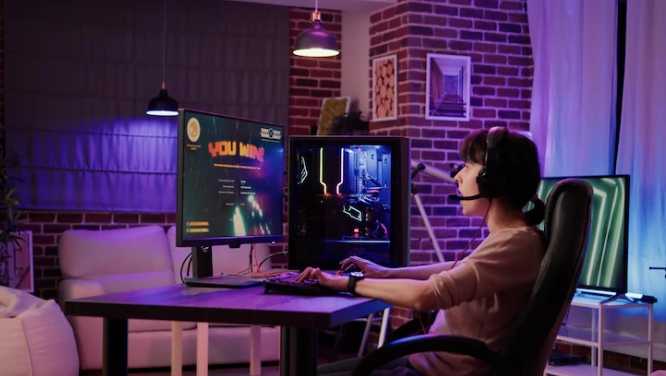 How rapidly time is evolving. I mean, it was just 30 years back, thinking about a mobile phone is just unbelievable. Who can think of seeing and listening live from another country? But now, technology has made us accept all. Live streaming is one of the masterpieces of this internet world. It is such a fantastic way to promote sales by occurring fun and entertaining live events, talking about new things, and even traveling to the most exciting places while just staying home. It's crazy, but still valid. Okay, let's talk about fun live-streaming ideas to entertain & engage the viewers. 
Hilarious Fun Ways to Try on Live Streaming 
More extended audience engagement is like earning for online live streaming. We all strive to unlock interesting, entertaining, and engaging ideas to keep the audience watching the channel. But it's tricky and quite challenging. Come along to dig a little deeper!
Come Up With the Trend
Nowadays, games and game streaming is becoming the top attraction of the young audience. It is just as exciting to watch playing as it is to play. For this reason, there are a plethora of platforms, one of them is gameSee.tv. Here you can meet a diverse community, access 1000+ online games, and have the opportunity to gain unforgettable experiences with all the frills of showcasing your gaming skills. 
Casual Live Streaming
Although careful planning is always the most critical aspect of live streaming to draw viewers, you can occasionally opt for more casual live streaming. This way, you can give your audience a chance to know you better: your informal body language and gestures help you connect with audiences directly. 
Interviews of Stars 
In everyone's lives, people have mentors, influential personalities, leaders, favorites, etc. Though it would be amazing to talk, question, and answer with your favorite characters. This strategy intensely follows in business to boost sales and capture a more focused audience, instantly enhancing brand image, and so on. 
Unboxing the Exciting Items
On an accurate note, the unboxing of the precious item can be hilariously entertaining. Even it is more informative for the people because people need to have honest reviews, customers' experience, and knowledge about the silent features of a particular item. Mainly this type of event is organized by the companies to reveal all exciting things about their brands. 
Personal Review on the News.
In my viewpoint, it is a sure-shot way to boost the rating of your channel. Because talking about the trending cases for the period can take you to the top. At that time, everyone searches for that news, wanting to know about reality, facts, figures, etc. So your analysis on that topic can be exciting for the audience.  So if you opt for newsjacking in your online live streaming, it can be more engaging for the public.
Last Thoughts 
Have to say that live streaming and game streaming must-win time-changing awards. If you notice that the figures in 2016 show the market relay at 30 billion, but can you imagine this is estimated at 148 billion by the end of 2027?  It's true!  Well, I would say that you keep your live videos innovative, up for the trend, and creative. A large percentage of your viewers' time is spent watching you. Be sure to broadcast exciting information to keep viewers returning for more.