Most homeowners work extremely hard to keep the systems under their roofs functional. While there a number of things a homeowner can do on their own to avoid repair issues, many maintenance procedures will require the help of professionals. As the winter months approach, you need to focus on getting your furnace serviced.
With the help of Morris Jenkins furnace service, you can keep your unit running efficiently this winter. There are also a number of other things you can do to keep your furnace in good working condition. Read below for some tips on keeping your furnace efficient this winter.
You Have To Keep Your Air Filter Clean
Homeowners in the United States spend millions of dollars on repairs and maintenance annually. One of the main things that you need to check when trying to keep your furnace reliable is the condition of the air filter. A furnace needs the proper airflow to stay working correctly. If the air filter attached to the furnace is clogged with dust and dirt, it is only a matter of time before problems occur.
This is why checking and changing your air filter every two months or so is a great idea. By doing this, you can provide your furnace with the airflow needed to stay functional.
Put Your Ceiling Fans to Use
One of the main goals you should have as a homeowner is reducing the strain put on your heating unit during the winter months. You can accomplish this goal by utilizing the power of the ceiling fans in your home. The hot air produced by your furnace naturally rises. Having your ceiling fan on low will help to push this warm air back to floor level.
By using your ceiling fans, you can keep the inside of your home warmer without overworking your furnace. If indoor air quality is a major concern, be sure to clean the dust from your fans before running them this winter.
Eliminate the Drafts in Your Home
Allowing the air heated by your furnace to escape through drafts around your windows and doors can be disastrous. If hot air escapes through these drafts, your furnace will start getting overworked. The longer this problem persists, the higher the risk becomes of your furnace breaking down.
This is why using caulk to seal the drafts around your doors and windows is a must. If you don't feel up to the challenge of sealing these drafts alone, then hiring professionals to do this work is a wise move.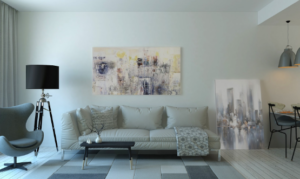 Programmable Thermostats Are a Good Investment
Are you trying to lower the strain put on your furnace this winter? If so, installing a programmable thermostat is a good idea. With a programmable thermostat, you can keep your furnace off during the day when no one is at home. This will lower energy consumption rates and help your furnace get much-needed rest.
If you are struggling to keep your furnace functional, then it is time to call in a knowledgeable HVAC technician.