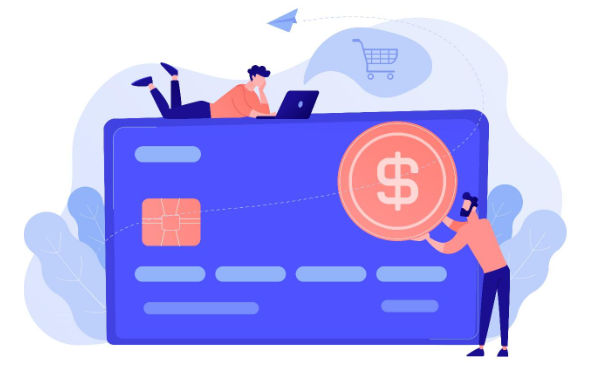 The online marketplace is the biggest in the entire world, boasting a whopping population of 7.655 billion. However, in recent years, the complexity of cyberattacks on eCommerce has increased. 
For cyberattacks, Ecommerce websites will always be a hot favorite. Unfortunately, these platforms happen to be treasure troves of financial and personal information. So, if you are launching an Ecommerce website, it is important to take necessary measures to protect the confidential information of your users. 
Regardless of how big the business is, the cost of a data breach and loss of customer trust can be quite damaging for businesses. Therefore, it is always advisable to take up E-Commerce Security seriously. It can be defined as the measures or steps undertaken by businesses or individuals to protect their data and customers against cyber threats. With this, you can gain the much-needed customers' trust. Some of the basics that you must take care of are: 
Privacy

Integrity

Authentication

Non-repudiation
According to a prediction by Cybercrime Magazine, between 2019-2022, the retail industry will be one of the most attacked industries. Right from the development phase of an ECommerce website, businesses must plan powerful and impregnable security measures to ensure the security of their online stores. 
Here is a list of best security practices for your eCommerce stores. 
Ensure PCI DSS Compliance
PCI DSS is an abbreviation for Payment Card Industry Data Security Standard. It is standard information applied to organizations that usually deal with branded credit cards from significant card schemes.
Complying with PCI DSS is crucial for any business organization that stores, accept, or transmits cardholders' data, regardless of the number and size of transactions. When you adhere to the standards set by PCI DSS, you can ensure the data security of your users. 
Get Secure Socket Layer (SSL) Certificates
Encryption of confidential data across the internet is one of the primary advantages that Trusted SSL certificates offer. It makes sure that the data reaches only the intended party and is not intercepted by any third party. It happens to be an important step as all the data sent will go through multiple computers before it reaches the destination server.  
With no SSL certificate in place, there is no scope for encryption, so electronic devices between the server and the center can get hold of all the sensitive information or data during data transmission. Therefore, hackers can take advantage of the exposed usernames, credentials, credit card numbers, and other vital information. SSL certificates make the data unreadable to unintended recipients, and they cannot misuse it. 
These certificates can be quite expensive when bought from reputable Certificate Authorities. However, if you want to avail cheap SSL certificates, many websites sell them at lower prices. 
Using a Third-Party Payment Processing System for Removing Customer's Data
Making sure that your customers' financial data are secured from hacking can be achieved by eliminating their financial information and using a third-party party payment gateway to manage that information on your behalf. During website development, you can opt for a payment gateway that exhibits compatibility with your site. 
Third-party payment processors or aggregators are platforms that allow merchants to take credit/debit cards or online payments without the merchant setting up an account. The entities make the payment process simple for merchants and conduct safe transactions. 
Use Multi-Layer Security
For fortifying your security, it is highly useful to deploy different security layers. A widespread Content Delivery Network (CDN) will help you prevent infectious incoming traffic and DDoS threats. With the application of machine learning (ML), it keeps a check on malicious traffic. 
Integrating an additional security layer, such as multi-factor authentication (MFA), is also recommended. Two-factor authentication is an ideal example of it. After entering the login information, the user instantly receives an email or SMS for further actions. When you execute this step, it will eliminate the hackers as they will need more than just the credentials for accessing the account of the users. To add the additional layer of security to your emails, you can use the SSL Certificates for Email Servers.
It is important to note that MFA is just a security measure, so hacking can still occur even if it is in its place. 
Removing Default Passwords from your Website
When you install a new E-Commerce Shopping Cart or a new module, resetting the default passwords made during the time of installation is advisable. Keeping the default passwords will put you at risk as they are usually prevalent, and hackers can guess easily. It is another reason for the brute force attack on your website. 
Regularly Reviewing all plugins and Third-Party Integrations
It is important to consider each third-party you are running in your Ecommerce shop from time to time. Make sure that you know what integrations you have allowed and assess your continued level of trust in a particular third party. 
If you are not using them, remove the integration from the store. Basically, the access to your customer's data while still driving a company should be given to as less parties as possible.
Utilizing Monitoring Software to Track Changes in Core Files
Apart from the requirement of e-commerce security, you would also need to have an idea that consistent tracking of the core files of your website is a safe bet against cyber threats. By checking the core files, you can monitor any changes or detect security issues before they become serious. 
These are some of the security measures that have proven to keep hackers at bay. So, undoubtedly, they will be quite popular among the businesses that will soon be launched. 
Wrapping Up
The digital space is unsafe, so having a powerful security measure for your E-commerce website before launching them is a must. Then, it will offer a safe and reliable shopping experience to all your users. The above-mentioned points including the SSL Certificate Encryption are some trends that will be used at a large scale among E-Commerce businesses.