Tech
Top Best Managed WordPress Hosting Convesio in 2023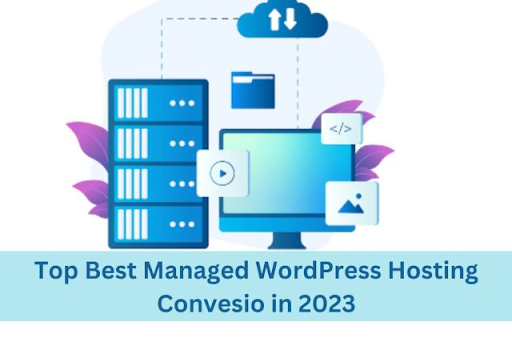 Today there are a lot of people working as freelancers. They try their best to enhance the quality of their content and get most traffic but for that we need word press hosting. We need to find the best wordpress that is easily affordable. There are alot wordpress but they are not brilliant in providing their services. Today we will talk about managed wordpress hosting convesio. It is used by many people all over the world. I will use its features and details that will make you choose this one for your work automatically. So let's see its details step by step,
Introduction of managed wordpress hosting convesio
Managed WordPress Hosting Convesio is a tremendously adaptable hosting platform that was founded by Tom Fanelli in 2018. He is an expert marketer. You will find multiple hosting services on the internet but Convesio services helps to ensure that your website is available 24 hours a day  for seven days of a week. It also keeps your website safe from scammers.
What is wordpress hosting?
Before beginning to further details let's make clear that word pressing hosting is a service that can increase and manage wordpress content and SEO of your site. You can easily grab the audience with its help. If you want to see your website growing and the wordpress host will increase the speed and working of your site. You will also get server storage to manage and save your documents.
Details about best wordpress hosting convesio
The main goal of every website owner is to get the managed wordpress hosting service. In this regard convesio is the best platform available in the market. They use the newest and fastest technology that is Docker containers. This technology works at lightning speed and delivers your content rapidly to all users and the whole world. Without any technical skills your websites can be managed by this convesio.
Convesio user Dashboard:
If you want to make everything clear to you then you need to see the details about its user dashboard that will highlight some of the important features.
Once you have bought Convesio plan  you will get access to its dashboard. This is an important part of the process because this will decide how to work and manage your site. According to your plan the interface will give you many details about the site. Now let's see some important points.
Create your site
Entering in the interface will provide you with an option to create a site, you have to click it. After that you will be shown a page that will ask you to select the container type and it will have three options such as Employee, Starter L1 and Business L2. 
The last two containers will cost you some money while employee one is free. For L1 you will need to pay 5$ per day or 50$ per month and it will come with features like 4PHP workers, 2 vCPU, 0.5 GB RAM, and 5GB Storage.
Whereas L2 is for 15$ per day 04 150$ per month and it will have features like 16 PHP workers, 4 vCPU, 2 GB RAM, and 10 GB Storage.
After choosing a container type your system will create new word press.
Manage your site
Once you have created your site obviously it would be empty there would be no URL or posts etc. but you will find an option of a hello world page which will help you to design your site. You will see different options on the dashboard such as site name and address etc.
No experts required
You don't have to hire or pay to do work on your site. Convesio has a technical team that sees all of these matters automatically.
Cos and pros of managed wordpress hosting convesio
It has some benefits as well as drawbacks. Now lets see them.
Pros
The speed of convesio is phenomenal. It makes your data available to every user all over the world rapidly.

It has such amazing features that it has become a next generation

hosting

service.

They guarantee security to your site as there are hackers and scammers that can hack your site but convesio provides you protection.
Cons
The price of this service is more than other services available on the internet.

Many people find difficulty in adding names to their domains.
Conclusion
In this article we have talked about managed wordpress hosting convesio that is superb in its working. If you want to increase your traffic and want your site to rank then you need to spend money on some worthwhile services. I hope you like this article.
Read also: Download Spoof Paytm Apk For Android Mobile (Updated Version)