Business
Things To Remember for First Time Property Buyers in Nottingham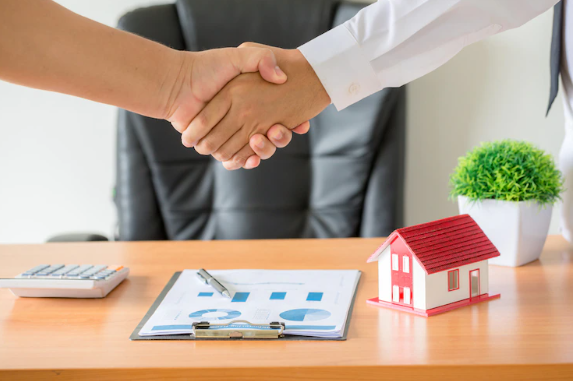 Nottingham is a great place to buy property for the first time. It is a city with a lot to offer its residents, from great schools and universities to various cultural attractions. Navigating the property market can be daunting, especially for first-time buyers. Here are a few things to keep in mind when searching for your first home in Nottingham.
Get Your Finances Sorted Early
Getting your finances in order should be your very first step – after all, you won't be able to buy a property if you don't have the money to pay for it! Speak to a mortgage advisor to find out how much you could borrow, and start saving now so that you have a deposit ready. The bigger your deposit, the better deal you're likely to get on your mortgage, so it's worth aiming high.
Do Your Research 
The second step is to start doing your research and getting an idea of what kind of property you want to buy. What size would be ideal? Where would you like to live? What type of property would suit your needs best? Once you understand what you're looking for, it will be much easier to start narrowing down your options.
Get To Know The Area 
If you're buying a property in Nottingham, you must take some time to get to know the area before making any decisions. Visit at different times of day and week, explore other parts of the city, and speak to people who already live there about their experiences. It's also worth researching things like local schools and transport links, as these could impact both quality of life and resale value.
Find A Good Solicitor 
One of the most essential steps in the process is finding a good solicitor or conveyancer in Nottingham who can help with all the legal aspects of buying a property. They will be able to check over contracts, deal with the paperwork, and generally provide invaluable guidance and support throughout what can be a stressful process. Be sure to shop around and get recommendations from people you know before making your final decision.
Instruct A Surveyor 
Once everything is moving forward, it's also worth instructing a surveyor – especially if you're buying an older property or one that appears to need some work done on it. They will identify any potential problems that could cost you a lot of money, so it's worth getting peace of mind by paying for a professional survey before committing to anything.
Make a Realistic Offer 
Once you've found the perfect property, it's time to make an offer. It's essential to be realistic here – overpaying for a property is never a good idea, no matter how much you love it. Work out how much you're willing to spend and stick to your budget, even if it means walking away from a property that doesn't end up working out.
Be Prepared For The Unexpected
Like with anything in life, it's always best to be prepared for the unexpected. Things can and do go wrong when buying property, so stay calm and level-headed if things don't go according to plan. There may be unforeseen delays, issues with the property, or problems with the mortgage, but as long as you're prepared for these eventualities, they shouldn't cause too much stress. If something happens, speak to your solicitor or conveyancer for advice on how to proceed.
Conclusion
Buying a property is one of the most significant financial decisions you will ever make, so you must go into it with your eyes open and make sure that you're fully prepared before taking the plunge. Hopefully, these tips will help put first-time buyers in Nottingham on the right track – good luck!