Business
What skills will I expect after completing PMP Certification?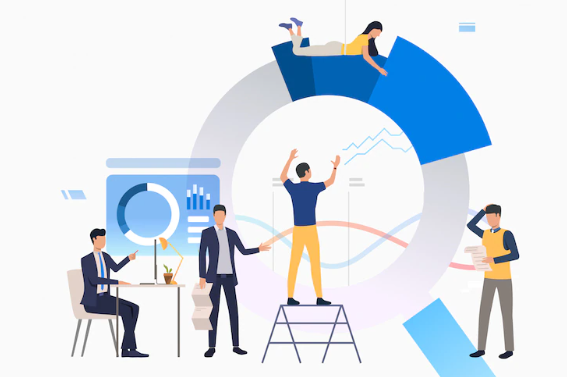 As globalization and digitalization have brought a dynamic revolution to the world, the business ecosystem is constantly undergoing major changes. There is a huge demand these days for professionals for jobs that weren't even well-known or existed until a few decades back. One such demand is for Project Management Professions. That is likely to see an increase in demand to several million in coming years. A proper PMP certification is necessary to become a project management professional.
Please note that a project management professional is not the same as a project manager – in fact, merely the experience of handling projects by itself is not enough to get the desired certification. This is because the certification is about a lot of vital skills. This article will discuss these skills in detail.
Some of the skills one can expect after getting a PMP certification are the following:
Ability to handle large projects.
The first and one of the most important skills acquired by PMP certification is the ability to handle projects of all sizes. As businesses have grown international, there is a need for project managers who can handle projects that are massive. PMP certification shows that an employee has acquired the necessary ability to handle large projects.
Another valuable skill of PMP certification is agility. With changing business landscape, there is an increasing demand for employees that show necessary agility in their work-life. 
A skill of immense value in the present-day world where every single project is vulnerable to any number of changes is adaptability. A person with PMP certification will know how to adapt to the various changes in the environment in which the project is placed and change accordingly.
Another crucial skill that all project managers need is team-building skills. Since almost all projects are to be handled and carried out by teams and not by a single person and since the various members of the team may have met for the first time for this project only, it is important for Project Management professionals to ensure that everyone feels included and that various members can come together and act as a team toward finishing the projects
Managing a project means making several major decisions on an everyday basis. Thus, the last but not least important skill that will make it to this list is decision-making skills that everyone with a PMP certification can be expected to have.
The above list contains only some of the most valuable skills acquired when one gets PMP certification and is by no means exhaustive.
The Bottom Line
One can easily wrap up the above discussion by concluding that PMP certification can be a great way of acquiring invaluable skills. A caveat must be added here, however, that these skills might only be gained if one goes for the Best Project Management Certifications, as the choice of institute one goes for is going to be of immense importance.
You can even test your technical skills with screening tools that help you get a clear picture of your skill set. Through this, you'll be able to know where you are lacking and the points of improvement for getting a dream job.