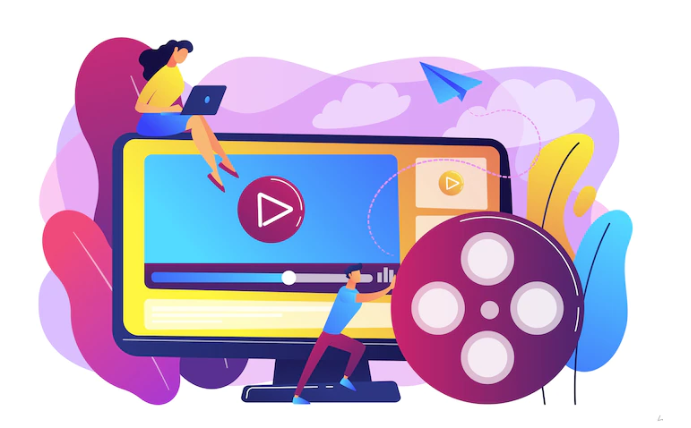 Marketing videos have quickly become fundamental to small business success. Your video marketing content will make that much more of a lasting impact if you implement the optimal steps in the video production process.
Here's a quick look at the importance of marketing videos and how to make the most of your video content both online and offline.
Video Marketing Helps Build Your Brand Identity
Video marketing is the perfect way to establish a brand identity as it presents a service or product in a visually appealing form, complementing additional forms of inbound and outbound marketing. As time progresses, fewer people are willing to read the written word, be it in newspapers, magazines or books. 
Though blog posts and social media still drive online traffic, video marketing has emerged as one of the most efficient and captivating means of connecting with an audience. To make an even bigger impact, feature your company's slogan, logo, name and additional branding elements in your video content to gradually build a cohesive brand that amounts to a whole that is greater than its individual parts.
Create a Genuine Connection 
Though it might seem a bit awkward, videos that introduce your team members will also help establish a rapport with your target audience. Give your team a chance to put their personality on display, put a face to the brand name with video content, highlighting your leaders' stories and strengths. Such a forthright presentation makes your business familiar and trustworthy, moving many more candidates through your sales funnel.
Catalyze Organic Growth
Video marketing empowers businesses to catalyze organic growth in terms of customer traffic as well as revenue. Videos are easily consumable as they don't require a significant investment of time or effort. Add in the fact that viewers have the potential to forward especially intriguing or funny video content to their friends, family and colleagues, and there is all the more reason to budget funds for video ads.
A Steady Video Marketing Pace 
Resist the temptation to overload your target audience. With streaming video content, television ads, YouTube videos/ads, and other forms of video marketing, you'll slowly but surely establish a rapport with your viewer base that includes those who are inclined to need or desire your company's service or product. 
Video marketing delivered at a steady pace builds trust and also serves residual purposes in the context of brand saturation. Space out your video marketing content across a series of weeks, months or even quarters, and you'll connect with your audience through consistency. Instead of resting on your laurels after an initial video marketing push, continue to make inroads with your target audience through strategically coordinated video marketing campaigns in the months and quarters ahead.
Cross-Promote Your Video Marketing Content
Promote your video marketing content on YouTube, your website, social media and other digital marketing platforms to build momentum that eventually reaches a tipping point. Continue to embed your video content into your blogs, website, email newsletters and other digital platforms, and you'll gain ground in the search engine optimization (SEO) battle while also boosting shares. 
Video Content Optimization
The rise in the popularity of video content is partially attributable to the incredibly fast rate of tech innovation. Today's video content is much more engaging than that of yesteryear. The rapid tech advancements have made video content aesthetically stimulating, similar to how video game graphics quickly improved in recent decades, shifting toward more of a photorealistic experience.
The use of video marketing tech, such as green screens, special effects and additional features, combined with immersive experiences powered by virtual reality, augmented reality and in-video shopping opportunities makes the medium that much more important. Make the most of the video content optimization features, get a sense of how your audience responds to your video marketing strategies and implement the appropriate changes moving forward. 
View your video marketing as a work in progress that gradually takes shape as time progresses, serving as the gift that continues giving through potentially viral shares and the reinforcement of other marketing content. 
Expand Your Video Marketing Content Beyond TV
Video marketing content won't make the optimal impact unless it extends beyond traditional commercials. Nor will video marketing content maximize connections if it is strictly limited to CTV/OTT streaming video. Strive for a comprehensive video marketing content push that spreads out your videos across a plethora of mediums including the internet, streaming video, YouTube, embedded videos on your website and even some traditional TV commercials.